This project is still in its early stages of development but we see big potential in the future. If you would like to help out you can do so in one of the following ways…
Give Feedback One of the best ways to help us out is to try out the sample lessons and let us know what you thought. What problems did you run into? How might the online bible study experience be improved?
Volunteer We havn't begun widespread recruiting yet, but once we do there will be a huge demand for lecturers and managers. Finding mature responsible people to help newcomers who you may never meet is a tall order, but if you are up to the task then let us know.
Donate Financial support is always welcome. Since this project is done mostly digitally we are able to maintain it with very little expense. But those expenses are usually paid directly out of the developer's pockets. If you'd like to help out, then you can donate through paypal.
Donate
In order to develop this project and offer greater service to God we feel that we need the following items. Please contact us at biblestudyinteractive@gmail.com if you have a similar item you would like to donate.
---
Laptop
We are currently using various different computers which each belong to different members every Sunday, Wednesday, and Friday. We want to set apart a church computer to be used ONLY for service, and editing providence videos. There are cheaper models but it needs to be fast enough to edit video and have a dedicated graphics card.
Laptop $660
+ 3 year warranty $120
+ 4 year anti-virus $120
Price: $800.00
Click below to donate this amount through paypal
---
Video Camera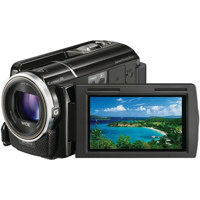 An HD camera will allow us to both record lectures as well as broadcast live with extremely high quality. Video is the best way to record history and teach this new media generation which hardly ever reads and has a hard time focusing without strong visuals.
View this product on adorama.com
Price: $599.99
Click below to donate this amount through paypal.
---